28/02/19
Our three chocolate sisters (Purple, Pinky & Dotty) are all coming in to season! Purple is the earliest and has (yesterday) been served by Mr Fox for a hopeful litter of F1's, Pinky will be going to Rudi for a pedigree litter of Cocker Spaniels when shes ready, and Dotty will be going to Ted for a litter of F1's. We are using all different fathers as a bit of a colour experiment to see what colours we get from crossing chocolate roan with the 3 different coloured dads, there are a complete multitude of possibilities as mums could carry sable, chocolate, gold, red or black, all of these with or without the roan/white patches! Watch this space too see if they conceive!
Coco (& Mr Fox) have had a gorgeous litter of sables and red/golds, a large litter of 9 puppies and only 1 boy among them! Born a few days prematurely but thankfully Mum and babies are all doing very well... this litter will be made available on the website on the 20th Feb 2019 at 7pm
Litters we hope to be due in 2019 so far include;
SPOT & DUO HAVE BOTH BEEN BRED AND ARE HOPEFULLY BOTH DUE FOR A LITTER OF F1 & F1b's ON THE SAME DAY; 25th MARCH - FINGERS CROSSED!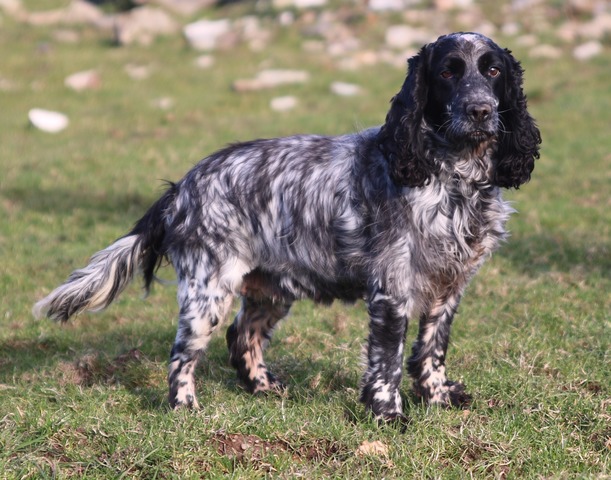 Spot (F1)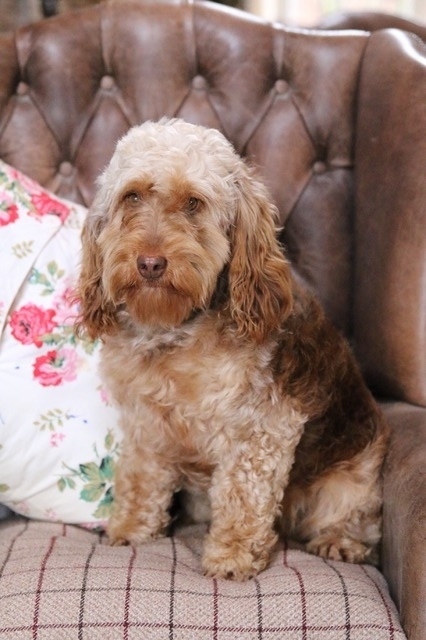 Duo (F1b)
___________________________________________________________________________________________________________________________________________________________________