Delivery
The children thought it would be very sensible to get Dora some PPE when they heard she was going to be assisting with the delivering of puppies-safety first haha! She is SUCH a good (and long suffering) dog!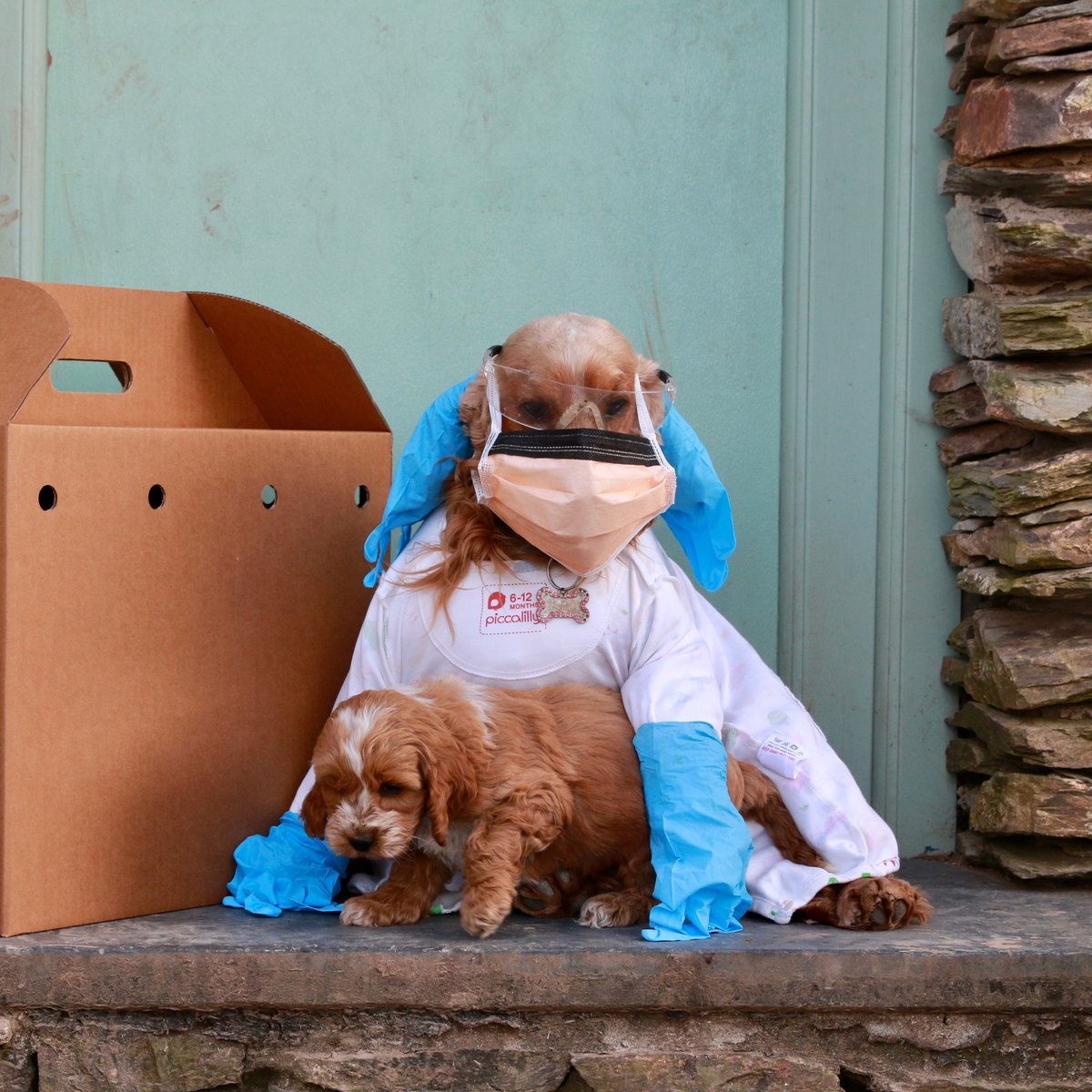 With the current Lock Down due to Covid19 we are strongly recommending that you let us arrange delivery of your puppies directly to your door rather than collecting in person.
All collections or drop off's will be completely contactless, and will be organised by us, and discussed fully with new puppy parents in advance.
We use our longstanding friend & employee 'Tom' and his family to help us get all the puppies to their new homes. Tom has had his own dogs for many years & is very competent with handling puppies. He is also a familiar face here at Hallslake, so all the dogs & puppies will feel confident and relaxed with him.
Tom or his daughter Hannah, will contact puppy parents directly a few days prior to delivery date, and will iron out all the fine details. The cost will be born by the buyers, however it is very reasonable and works out little more than it would cost to collect in person, with average costs being between £100-£150.
We will travel the puppies together in a crate in the back of the car for the longest part of the journey, (often with Dora-Dog going along to keep them company), but for the actual drop off we will put the puppies in cardboard travel boxes, and will place them along with their full puppy pack, paperwork, food & toys on your doorstep. Tom will then stand well back in his PPE while you pick everything up, ensuring the transfer is totally contactless.
All current payment for puppies we are asking to be made via bank transfer, PRIOR to delivery please.