Ginger x Mr Fox.
Born 7th March 2022
Ready to leave now
Ginger is always a favorite with people visiting Hallslake, she has a quiet elegance which radiates out of her and seems to draw everyone in! She very polite and would never dream of jumping up at you, or doing anything rude or pushy, she simply sits down and looks up at you with her big amber eyes and it's just impossible to pass her by without stopping to fuss her!
We currently have 3, F1 puppies available Ginger & Mr Fox, they are all red, and there're are 2 girls (Pink & Yellow collar) and 1 boy (Orange collar) - appologies for the pictures, it was VERY windy!
We understand that times are hard for a lot of people at the moment. If pricing is an issue for you please do let us know and we can try to help.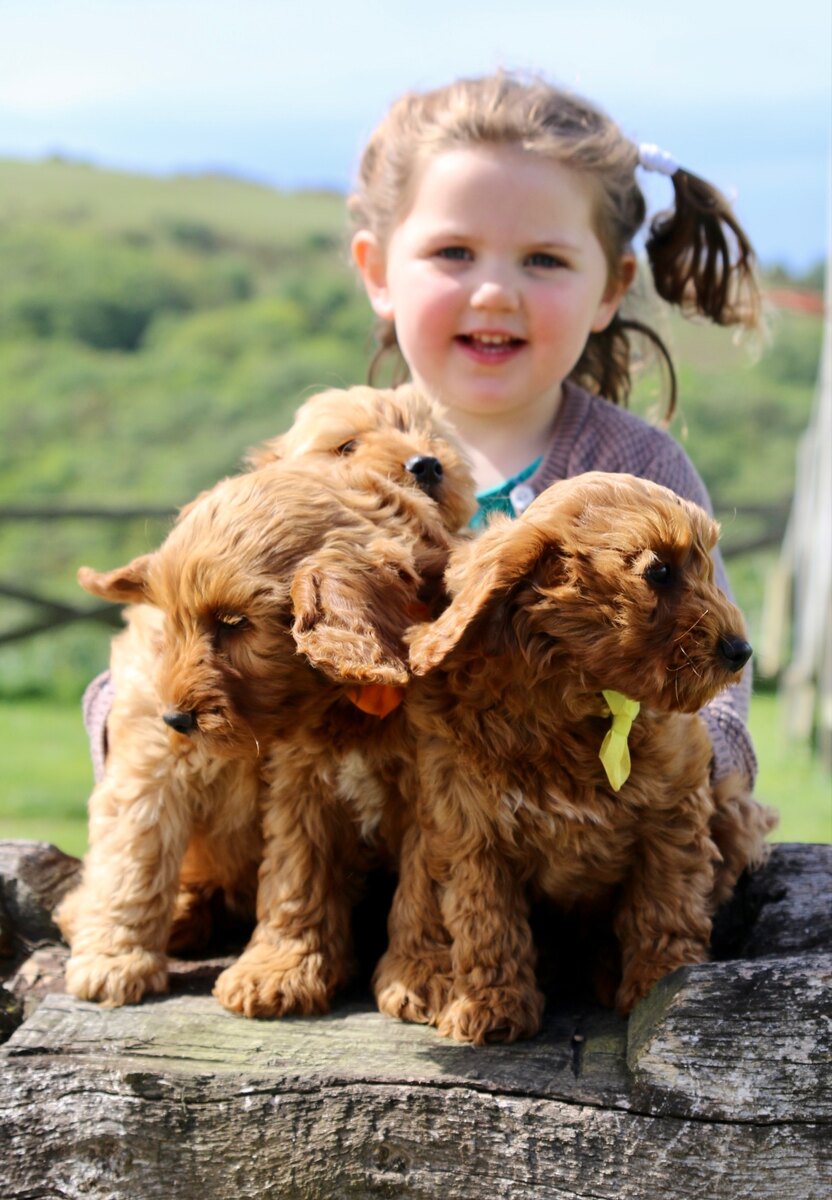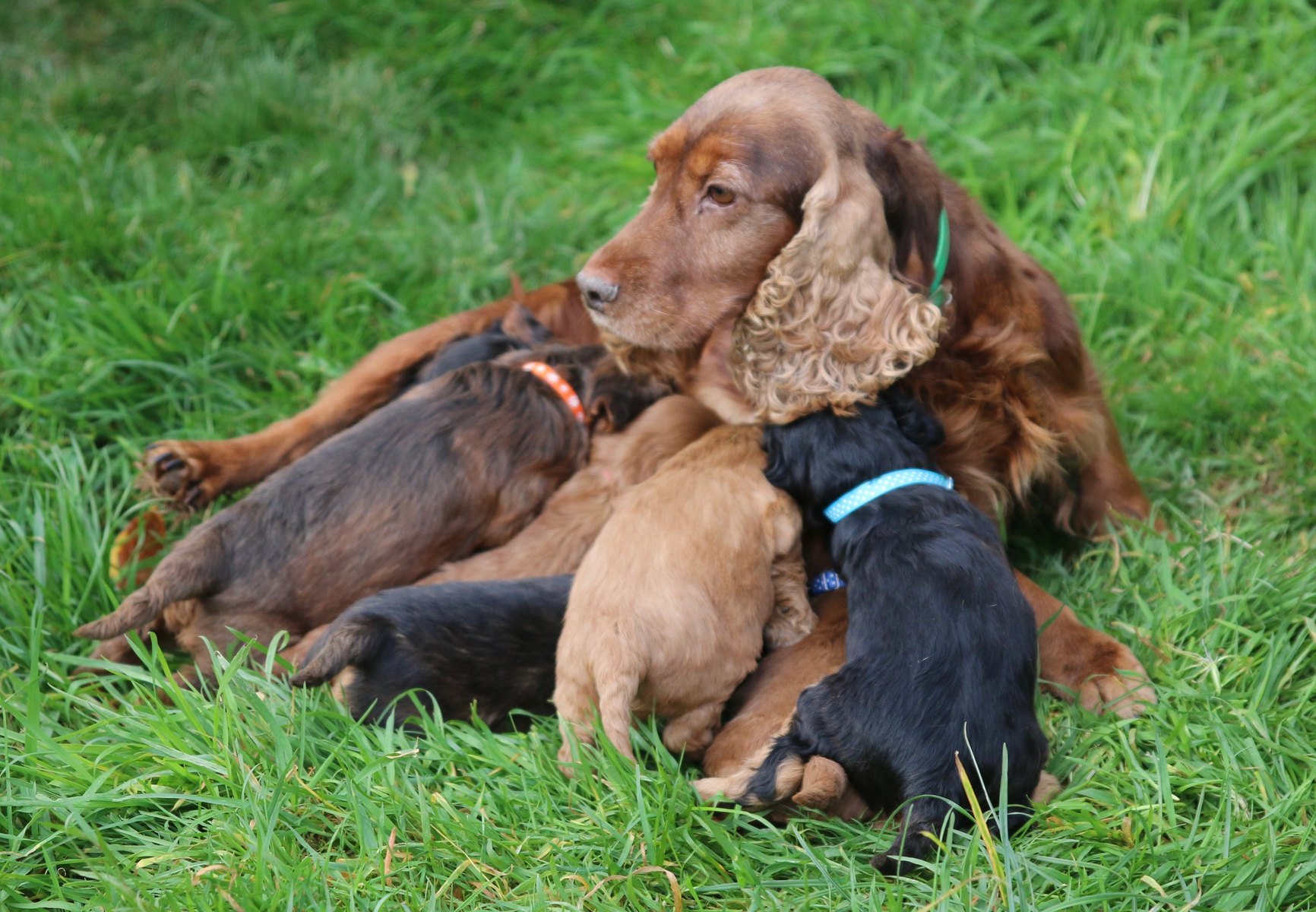 This last picture is a nice picture of Ginger, but it's with her previous 2020 litter - We have loads of videos of her with this litter if you would like them WhatsApp-ed to you, just drop Graham a message on 07870 213012